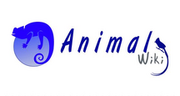 You can donate to help maintain the site, pay for advertising etc by clicking on the link below, all donations go through Paypal, Thanks for taking your time to have look at our site and hope you enjoyed it, see you again soon!
https://www.paypal.com/cgi-bin/webscr?cmd=_s-xclick&hosted_button_id=PMB4U3Q6S62QY
Here are a couple of good animal charities, you can help them by donating, simply follow the links to there offical site.
If you would like to add a charity please let us now by contacting us.
World Society for the Protection of Animals
Edit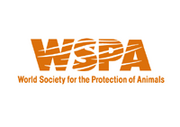 The World Society for the Protection of Animals (commonly WSPA) is an international non-profit animal welfare organisation and also a federation of such organisations and active in over 150 countries with more than 900 member societies.
International Fund for Animal WelfareEdit

The International Fund for Animal Welfare (IFAW) is currently one of the largest animal welfare and conservation charities in the world.
The group says its mission is "to improve the welfare of wild and domestic animals throughout the world by reducing commercial exploitation of animals, protecting wildlife habitats, and assisting animals in distress".
https://www.ifaw.org/ifaw_united_kingdom/donate_now/index.php#x
Animal Health TrustEdit

The Animal Health Trust (AHT) is a veterinary charity (Reg charity no 209642) dedicated to improving the health and welfare of horses, dogs, and cats. It was founded in 1942 and was awarded a Royal Charter on 29 July 1963. However; it is an independent charity and receives no government funding.
The AHT provides specialist veterinary clinical, surgical, and diagnostic services and carries out research in to the science of animal welfare with the aim of improving the understanding of diseases in animals. http://www.aht.org.uk/supporting_donations.html
People's Dispensary for Sick AnimalsEdit
The People's Dispensary for Sick Animals (PDSA) is a veterinary charity in the United Kingdom. It was founded in 1917 by Maria Dickin to provide care for sick and injured animals of the poor. It is the UK's leading veterinary charity, carrying out more than one million free veterinary consultations a year, and is the largest private employer of fully qualified veterinary surgeons and veterinary nurses in the UK.
www.pdsa.org.uk/how-you-can-help/donate-to-pdsa/make-a-donation
Royal Society for the Prevention of Cruelty to Animals Edit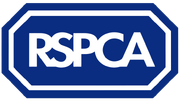 The Royal Society for the Prevention of Cruelty to Animals (RSPCA) is a charity in England and Wales that promotes animal welfare and prosecutes over 1000 people per annum for alleged animal cruelty. It is the oldest and largest animal welfare organisation in the world[1] and is one of the largest charities in the UK. Queen Elizabeth II is its patron.
www.rspca.org.uk/donate/online
The Blue CrossEdit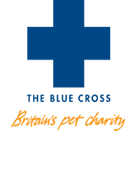 The Blue Cross is a registered animal welfare charity in the United Kingdom, founded in 1897. The charity provides support for pet owners who cannot afford private veterinary treatment, helps to find homes for unwanted animals, and educates the public in the responsibilities of animal ownership.
The charity works closely with a number of other organizations to promote animal welfare and responsible pet ownership. It is affiliated with DogsBlog.com.
www.bluecross.org.uk/web/site/SupportOurWork/Donations/Donating-online.asp